BUSINESS SPOTLIGHT: AMERICAN RIVER ACE HARDWARE
---
American River Ace Hardware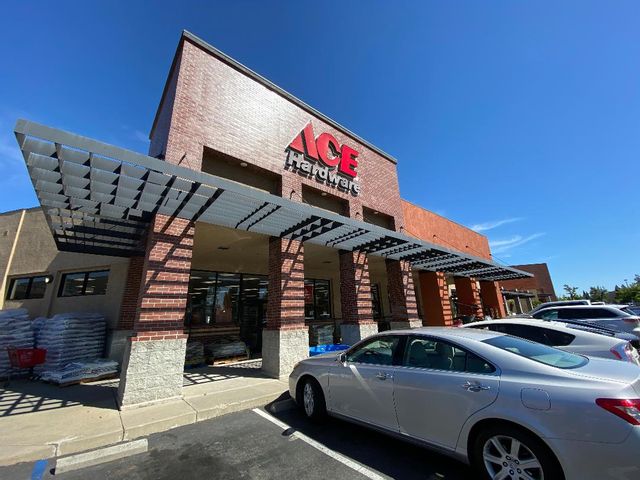 by: MaryAnne Povey
Looking for some good ol' fashioned customer service when it comes to fixing and/or repairing essential items for your home? Before you hit the big chain store, save yourself some time and hassle and make a quick trip to your local Ace Hardware Store, located at 9500 Greenback Lane, #10, on the border of Orangevale and Folsom. You will be welcomed at the door and it won't take long for the familiar "red vested" employee to ask how they can help you find what you need! This is the trademark customer service they are known for and I believe a big factor in their sustainability over the years. 
            "I tell our employees if we aren't the biggest, we must be the "best" in service in order to survive," said Eric Freedman, American River Ace Hardware president.  "Our focus is "fix and repair" on essential items, "convenience" and fast "in and out" service. We hang our hats on customer service." 
            Operating the hardware store for over 27 years, the Freedman family purchased it back in 1993 from dedicated Ace Hardware owners, Jerry and Sue Gibson. After years of working alongside his dad and learning the ropes, Eric Freedman, a Casa Roble grad, took over operation of the store in 2002. His dad still works as a consultant to over 40 Ace stores across the country, while mom still works part time helping Eric run store operations.  
Despite a long list of competition back in the day from stores like Handyman, Home Base, Lumberjack and Orchard, to name a few, and today's big box competition from Home Depot, Lowes, and Wal-Mart, the Ace Hardware business has survived over the years and continues to thrive even in the midst of a pandemic. 
The early weeks of the pandemic were unsettling, however being a local supplier of a variety of essentials including hand sanitizer, gloves and even the ever popular toilet paper kept sales flowing. Not to mention every nut and bolt you could possibly ever need.
            "Apparently when you tell people they have to stay home, they fix things!" Freedman laughed when asked about how things were going during this unusual time.
            While sales were booming, Freedman didn't take his good fortune for granted and felt moved to start supporting local businesses by regularly purchasing lunch for his employees from nearby restaurants. Freedman considers his staff of nearly 40 employees his extended family, some of which have been working for the company since he was a young boy. 
These are the kind, caring faces you will meet when you come in and will go above and beyond to help serve you. 
"We give our employees the tools of the trade. They are trained to use both technology and old fashioned experience to find out exactly what the customer needs," said Freedman. "If they can't find a specific item, employees must double check with another employee. More than not, they can help the customer get what they came in for – even if it involves ordering from our nearby warehouse."
            When asked about their most popular items, lawn and garden, paint and BBQ's take the cake. Especially BBQ's as you'll notice as you walk in the door and see a large display dedicated exclusively to outdoor cooking . According to Freedman, there's been a renaissance of bbqing over the past few years. If you want to invest in a BBQ, come here first. The staff at Ace Hardware will not only assemble, but season and deliver it so it's ready to use as soon as it's delivered!
            If you haven't been in the store for a while, go check it out! There's something for everyone. They promise if you need help, you can get it here. American River Ace Hardware is open Monday through Saturday from 7:00 am – 8:00 pm and Sunday from 8:00 am – 7 pm. They can be reached at 916.988.5188.