Business Spotlight – Just Perfect Floors
---
Just Perfect Floors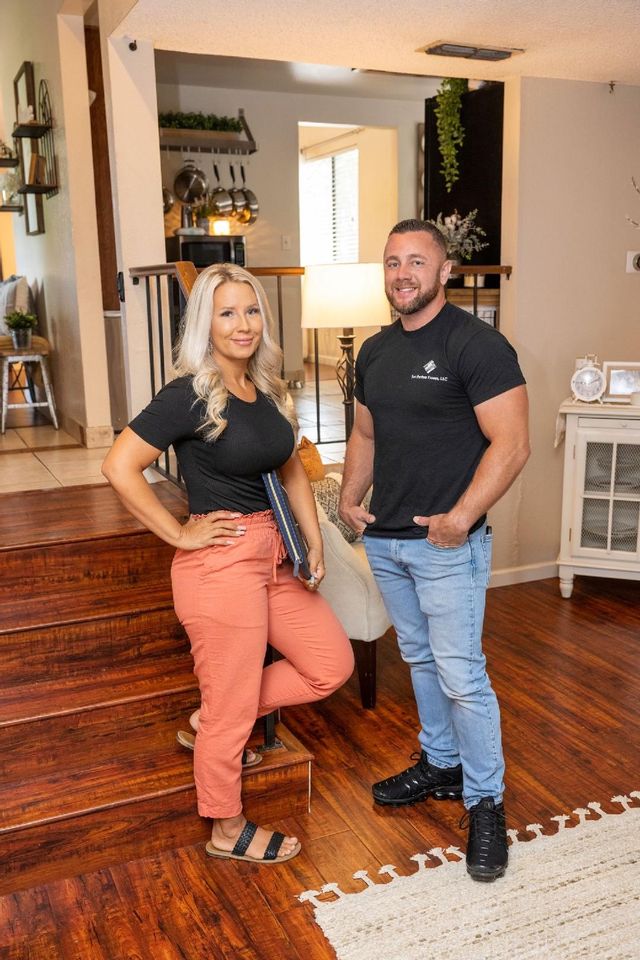 By MaryAnne Povey

Spending your hard earned money takes careful thought these days. There's one place you can't go wrong, and that's investing in your home! Did you know that updating your flooring is one of the top investments you can make that not only improves the aesthetics of your home, but the value as well?
Sounds good, but not sure where to start? The whole process can be overwhelming and since it's an important investment, you'll want to make the right decisions to get the "perfect floor". That's where having a trusted professional like Just Perfect Floors to guide you through the process is key!
"There are so many options and things to consider that can be overwhelming to a homeowner," said Josh Penuel, owner of Just Perfect Floors, "getting the right flooring isn't difficult if you have the expertise to know what to recommend. It's what we love to do."
Josh and his wife Sarah are a "perfect" match in many ways, each with their area of expertise. Josh is the on-the-job installation expert and Sarah is the office manager/designer who will guide you from start to finish including picking the perfect flooring color to compliment your home. They decided to start their own business in 2013 after Josh had been working in the industry for over 18 years. They saw a need to do more and raise the bar by providing better attention to detail, a higher level of expertise, and the flexibility to go the extra mile. 
When you call Just Perfect Floors, Sarah is your first point of contact who will get you started with an overall idea of what you are hoping to achieve and set you up for a free appointment with Josh. They will treat you with the highest level of professionalism, assess your needs, help you select the right flooring, and see you to the very end – striving to take the stress out of these types of projects!
Integrity, honesty, and dependability are the values of their family and business too. Their countless glowing reviews speak volumes as to what you get when you hire them for your flooring project.
"Sometimes, people will pick flooring that's not quite right or inexpensive and won't hold up. I can help them make good decisions that may cost slightly more, but will save them in the long run," Josh shared, "We're not the cheapest, nor the most expensive, but as they say "you get what you pay for." Josh will take the time to make sure you get what you need. Sometimes he can offer a simple repair, other times he has saved homeowners big headaches by pointing out problems, like foundation issues, that need to be addressed before new flooring is installed.
Josh and his team are licensed and HEPA certified, which is BIG – meaning that when they do a job, they leave your home super clean. They get all the small particles of dust and debris out of the air while they are working. One customer who had a sensitivity to dust, "was amazed at how clean the place was during the whole process including having major foundation work done too."
"Our business has been blessed with good clients and we are always happy to help others," said Josh, "If you're looking for a great job, give us a call. We will be happy to serve you."
Just Perfect Floors can be reached at 916.821.6997! Go to www.justperfectfloors.com or follow them on Facebook.