Total Landscape Concepts
---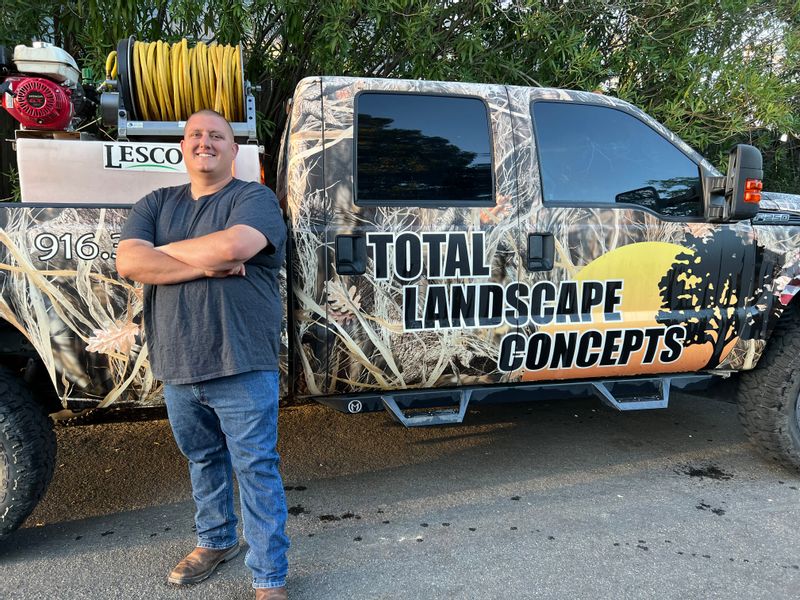 The Latest OV Business Spotlight - Total Landscape Concepts!
B
y: MaryAnne PoveyLooking to spruce up your curb appeal? If you don't have a green thumb, or the time to tackle such a feat, you might consider hiring a landscaper! Finding a good one can be challenging - especially one that offers full service expertise in everything from traditional to drought resistant landscape designs and more! The important things to look for are good customer reviews, reliability, longevity,
and experience. So…let me save you some time, Total Landscape Concepts checks all those boxes and more!Tim Brucks, owner of Total Landscape Concepts grew up in the landscaping business. When he was ten years old, a neighbor asked him to mow his lawn. Seeing how well he did, that "one time job" turned into a weekly job. And before he knew it, he was doing other neighbors' lawns as well. By 1995, "Tim's Lawn Care" business was official. As Tim's clientele grew, so did the demand for his services in fixing other things. Tim recalls how quickly he became the "go to" guy for all types of other service repairs and constantly fielding calls of "can you fix this or can you fix that?".. "I remember riding my bike to the local hardware store to buy supplies," he said, "I always took the challenge to figure problems out and that's how I learned to do what I do."After graduating high school in 2003, and eight years of perfecting his trade, Tim kicked it into high gear launching "Total Landscape Concepts" (TLC) a full service landscaping company. Under his new name, TLCs services expanded to both commercial and residential properties offering maintenance, repairs, landscape design/installation, hardscape work, and newly added pest control and fire prevention services too.Tim believes in the importance of investing in his employees by seeking out continuing education opportunities and certifications so they are on top of all the latest in the industry. He also makes a point of going "above and beyond" by holding weekly team meetings to share and teach new skill sets."Collectively our sales and management team has nearly 100 years experience, some owning their own businesses prior and some coming from the largest landscaping company in North America. That's pretty exciting and adds a lot to our team," he added.When asked about what makes TLC stand out among others, Tim replied, "We offer things that you won't find with any one company like pest control, fertilization, specialty root zone or tree trunk injections, and fire prevention. Those are all highly specialized services. Besides that, I'd say our attention to detail like leaving our job sites clean and organized is something we take great pride in doing."Honesty and integrity are also values Tim upholds. "We do things right like having all our employees on the books and offering top notch customer service. We carry all the necessary licenses and insurance to make sure your job is done properly." They have been licensed with the California State License Board since 2010.To find out more about the services offered by TLC, or to schedule a free consultation, give them a call at 916.316.4692 – they'll be happy to discuss your next landscape project!