Business Spotlight - Evergreen Cleaning
---
Business Spotlight by MaryAnne Povey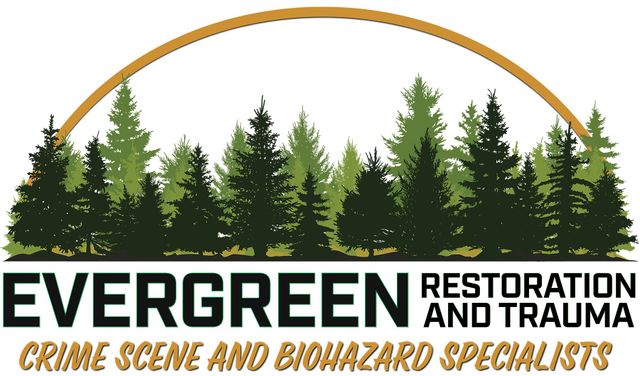 How's your carpet looking these days? What about your upholstery? Do they look and smell like you have kids and pets? Or has it been a long time since you've had them cleaned? Now that the weather is warm, there's no excuse to get your spring cleaning done, so what are you waiting for? I knew we couldn't wait and when I met Brody Zimprich, owner of Evergreen Cleaning we put him to the test! Our sectional couch was way overdue as well as carpet in the bedroom. Brody came in and in less than two hours, restored both couch and carpet back to looking new and smelling fresh!
Brody, a long-time Orangevale resident and father of eight, should really have "Mr. Clean" on his business card because he has a calling to clean! He not only does carpet and upholstery, but also specializes in "cleaning things that other people don't want to clean". He is certified in bio hazard cleaning, does hoard clean ups, trauma and unexpected death clean ups too.
His truck is loaded and ready to go at any time, with all the right tools including eco-friendly cleaning products that are safe for people and pets. Inside, a high pressure, truck mounted cleaning machine that uses super hot water and mega suction power, pulls the dirty water out fast so everything dries quickly.
"You wouldn't believe how many people ask to see the dirty water after I clean," he laughed. "There's something very gratifying about seeing how much dirt and grime is removed!"
After working for nearly ten years for a local carpet cleaning business and learning all the aspects of the industry, Brody set out on his own to start a full service cleaning business of his own.
"There came a day when I finally asked myself, if I'm working this hard, why aren't I doing this for myself?" Then a dream prompted him to "go for it" and take it a step further, taking on the additional responsibility of handling crime scenes, unattended death clean ups and biohazards.
"I do the clean up jobs that others don't want to do, and I don't mind it one bit," said Brody, "I feel like it's a calling for me and I really like to help others in difficult situations."
Brody is extremely passionate about hoard cleans. "I can take a dirty canvas and make it like new. Like a piece of art," he said, "I see first hand how I'm helping people feel like their life is back in control."
When it comes to unusual circumstances like unexpected death, trauma or bio hazardous cleaning, people may not know where to turn. This is where Brody stands out as the guy to call.
"I feel comfortable knowing I'm there to help, just like an EMT or doctor. I'm compassionate about what family members are going through. I'm not just doing the job, but listening too. So often people need to vent, and I'm there to lend an ear."
On a recent job, a parent was feeling overwhelmed by their son who was suffering from stage four cancer. That alone was enough for the parent to cope with but having a clean environment for their son was very important to him. He called Brody to clean the home knowing it would feel so much better when their son was released to come home for his final days.
"The parent was so obviously overwhelmed," Brody shared, "I told him, not to worry, I've got you covered."
To schedule a free estimate for any of your residential or commercial cleaning needs, give Brody a call at 916.765.9603. He loves to clean and loves to serve people too!